Attention NODA Juniors & Young Riders . . . You're Invited to a Free and FUN
Wild about Dressage Party
Saturday, June 16 Lake Erie Nature & Science Center 6 to 9 pm
More Party Info
Party Fun includes wildlife exhibits, games, terrific prizes, music, Potluck Dinner with Taco Bar, AND a fantastic opportunity to meet other NODA Juniors and Young Riders
RSVP by June 9 to Christa at JR-YR@nodarider.org Parents Welcome!
W
ebsite
U

pdates

Show Entry Reminder . . . . Entries Close May 30
June 10, 2018 NODA Schooling
Show at Sweetwater Equestrian Center
2018 LEC Dressage Derby Shows Weekend
Volunteers Needed
Saturday, June 23 & Sunday, June 24

Volunteer Appreciation Incentives
Offered by Lake Erie College & NODA

2018 Issue 5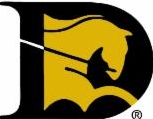 The Dressage Foundation

Pursue Your Dreams!

Grants Available

USEF Equestrian Magazine Equestrian Weekly Newsletter Youth Programs
USEF SAFE SPORT
Information
May Update on Safe Sport
Northern Ohio Dressage Association
USDF Region 2 GMO No. 211
Ride Smart & Protect your Brain
It's the cool thing do to!

NODA Supports USDF & USEF Rules
that ALL riders wear ASTM/SEI Certified Protective Headgear when
mounted on a horse.

LIKE & Follow NODA on Facebook
Website Questions? E-Mail Webmaster Other Questions/Comments? E-Mail MemberRep@nodarider.org

About NODA Contact Us FAQ & Forms Membership Newsletter Scholarships Top of Page

Copyright © 2017 Northern Ohio Dressage Association All Rights Reserved
NODA is a 501(C)3 Educational Organization All donations and contributions are tax deductible.