Website Updates

AWARDS Banquet Wrap-up & News

CALENDAR Western Dressage Clinic

MEMBERSHIP 2020 Membership Details
ONLINE Signup Option



FAQ & FORMS NODA E-News LIKE & Follow NODA on

Board Meetings - Members Welcome! Questions/Comments? E-mail MemberRep@nodarider.org

NODA & Big Dee's Bonus Bucks Program NODA Logo Apparel Order Form
Western Dressage Clinic with Joann Williams

Presented by NODA at Brecksville Stables

Registration Opens: March 1 Closes: April 15

Clinic Flyer Rider Registration Form

Auditors Welcome, $10 per day
USDF Connection Magazine

USDF YourDressage (need USDF App to view)

USDF e-News National Region 2 Youth Corner



Northern Ohio Dressage Association --- USDF Region 2 GMO No. 211
USEF Equestrian Magazine Equestrian Weekly Newsletter

Youth Programs USEF Safe Sport Complete List of 2018-2019 USEF Rule Changes
NODA Logo Stylish Apparel
Order from Big Dee's More Info

NODA & Big Dee's Bonus Bucks Program
Learn More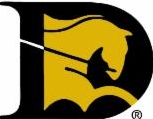 The Dressage Foundation (TDF)

Pursue Your Dreams!

Grants Available
Please Support our Advertisers and Sponsors with your Business!
Northern Ohio Dressage Association
USDF Region 2 GMO No. 211
Ride Smart & Protect your Brain
It's the cool thing do to!

NODA Supports USDF & USEF Rules that ALL riders wear ASTM/SEI
Certified Protective Headgear when mounted on a horse.
LIKE & Follow NODA on




Website Questions? E-Mail Webmaster Other Questions/Comments? E-Mail MemberRep@nodarider.org

About NODA Contact Us FAQ & Forms Membership Newsletter Scholarships Top of Page

Copyright © 2019 Northern Ohio Dressage Association All Rights Reserved
NODA is a 501(C)3 Educational Organization All donations and contributions are tax deductible.