W
ebsite
U

pdates
May 30 - June 2 Dressage & More CAMP for Adults

with Danielle Menteer (L*), Barb Soukup (L*) & Jackie Smith (Mountain Trail Course Instructor
at Stone Gate Farm, Hanoverton Ohio

Registration Open February 1 for NODA Members Only
This camp is designed for the adult rider who wants to have fun, learn, and enjoy being together
in a laid-back atmosphere. You are free to participate in all or just a few of the activities. Feel free to audit all lessons,
trail ride, or just hang out and enjoy being in touch with your inner kid! This is YOUR time to be at camp!

Camp Registration & Information
(Type, Print, Mail)

January 5, 2018 USEF 2019 Dressage Tests Symposium with Margaret Freeman "S" Judge

Attendance was at capacity for this informative
and well received education event presented by NODA
at the Lake Erie College Equestrian Center. Learn More
USDF Connection Magazine

USDF YourDressage (need USDF App to view)

USDF e-News National Region 2 Youth Corner



Northern Ohio Dressage Association --- USDF Region 2 GMO No. 211
USEF Equestrian Magazine Equestrian Weekly Newsletter

Youth Programs USEF Safe Sport

The USEF Board of Directors approved some extraordinary rule changes and clarifications
to be effective 9/1/2018 and 12/1/2018. Complete List of 2018-2019 USEF Rule Changes
Stylish Apparel Customized
with NODA Logo available for order
at Dee's Tack & Vet Supplies More Info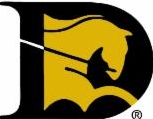 The Dressage Foundation (TDF)

Pursue Your Dreams!

Grants Available
Please Support our Advertisers and Sponsors with your Business!
Northern Ohio Dressage Association
USDF Region 2 GMO No. 211
Ride Smart & Protect your Brain
It's the cool thing do to!

NODA Supports USDF & USEF Rules that ALL riders wear ASTM/SEI
Certified Protective Headgear when mounted on a horse.

LIKE & Follow NODA on Facebook



Website Questions? E-Mail Webmaster Other Questions/Comments? E-Mail MemberRep@nodarider.org

About NODA Contact Us FAQ & Forms Membership Newsletter Scholarships Top of Page

Copyright © 2019 Northern Ohio Dressage Association All Rights Reserved
NODA is a 501(C)3 Educational Organization All donations and contributions are tax deductible.